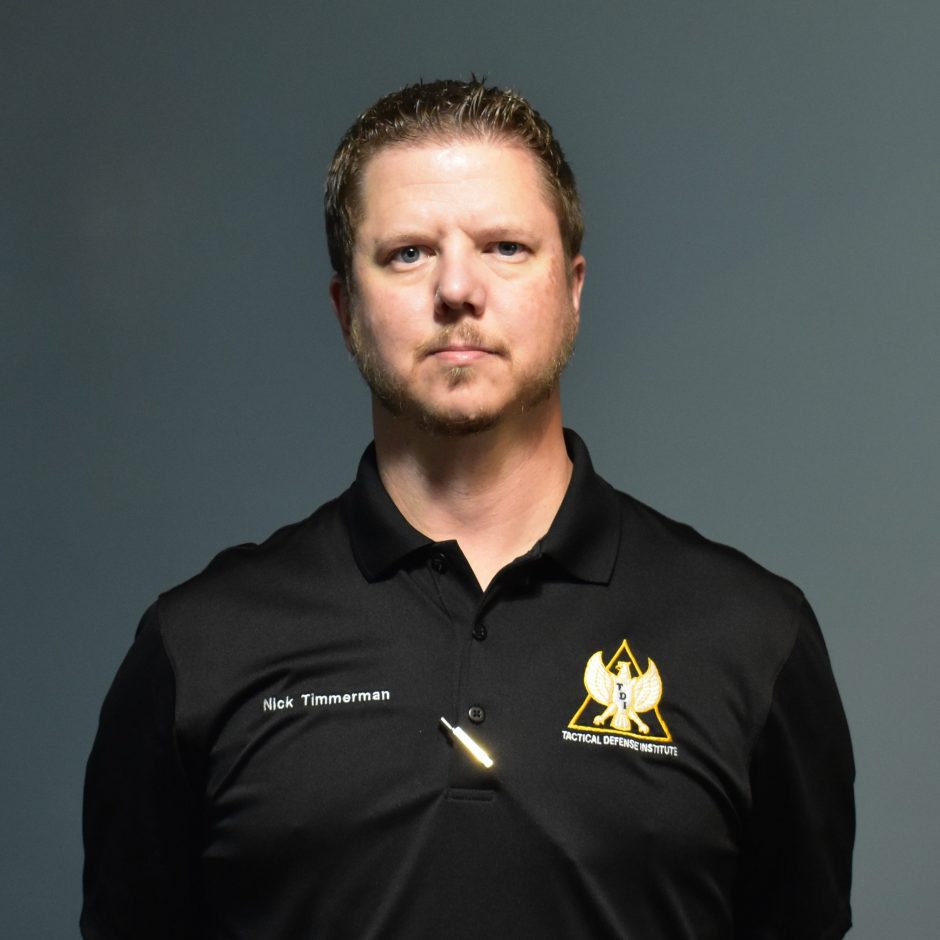 Nick Timmerman
Instructor
Instructor, Handgun, Rifle
Nick works in the Information Technology field but is passionate about firearms instruction. It is not just about competition and sport; it is about imparting essential life-saving skills to people of all ages. He believes fervently that knowledge of firearms, combined with the understanding and application of sound tactics, empowers individuals to safeguard themselves, their families, and their communities.
From starting with USPSA competitions in 2005, to beginning his instructive journey in 2015, Nick's approach to teaching has always been rooted in hands-on experience.  Nick has continued his training with Tactical Defense Institute, Tactical Skills Development, Active Response Training, and others to strengthen his ability to provide students with the tactical applications necessary to defend themselves and others, when required.
At the heart of it all, Nick's mission is simple yet profound: Empower every individual to take charge of their safety, and in turn, protect those they hold dear. With Nick, you're not just learning to shoot; you're embracing a philosophy of responsibility, vigilance, and empowerment.