---
11-23-19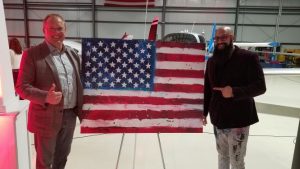 TDI had 22 people attend the Stars and Stripes event at Lunken Airport in support of Honor Flight Tri-State. TDI instructor Joe Suhre won the bid for this original painting by Joe Everson. If you would like to support Honor Flight Tri-State, please visit https://www.honorflighttristate.org/ .
---
1-9-19
With the FASTER program it seems like we have more Foreign Press than Mainstream Media interest. When FASTER Saves Lives and Buckeye Firearms Association said we had a writer from GQ Magazine attending we were a little surprised. Here is the article.
---
09-11-18
The staff at TDI have put together a class checklist. This document addresses what may or may not be needed for each class. Click here to download.