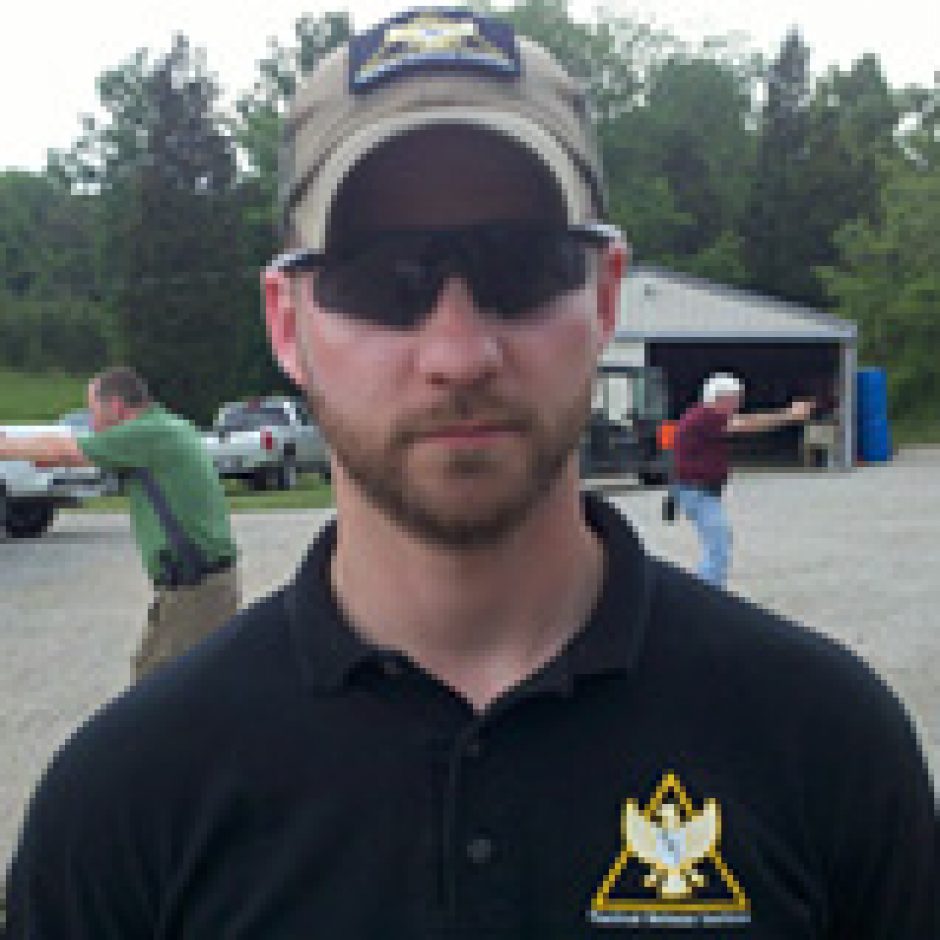 Chris's firearms experience began at the young age of 5 where he broke his first clay pigeon. As time progressed Chris has actively competed as a member of the United State Practical Shooting Association and is a Master class Production division shooter.
Chris joined the TDI Staff in 2012 after several years attending as a guest of the West Point Pistol Team and kind of "stuck around". Chris is a former US Army Infantry Officer (Captain) and is a veteran of Operation Iraqi Freedom 08-09 as a Platoon Leader with 1-505PIR, 3BCT, 82nd Airborne Div. His accomplishments while in the military include graduating from Ranger School, Airborne School, Air Assault School, and Mountain Warfare School along with Expert Infantryman Badge, Bronze Star, and Presidential Unit Citation.
Upon separation from the Army, Chris worked as a Private Security Contractor for the US Government performing Executive Protection Operations in High Threat Environments in the Middle East. In efforts to spend more time with his family Chris is now a Production Supervisor for Honeywell Aerospace. Chris is also an NRA Certified Instructor and NROI Certified Range Officer.